A big THANKS to all our Blue Jay family for showing their love and support in our annual Thanksgiving Food Drive! An abundance of food was donated. This will make many unfortunate families Thanksgiving a joyous one! Again thank you and may you all have a wonderful Thanksgiving!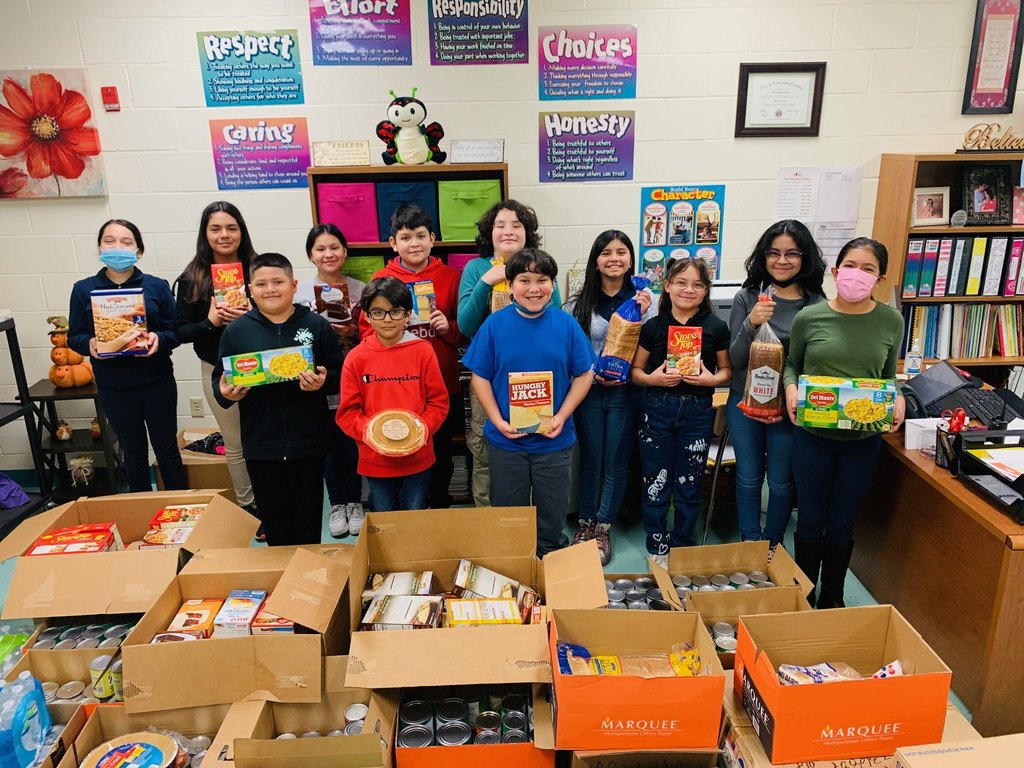 Before we go on our Break, check out the pictures of our National Elementary Honor Society Students as they Honor our Veterans on Nov. 11th. Thank you, Veterans, for your service and sacrifice! Click here for more pictures:
https://bit.ly/3EHBHl6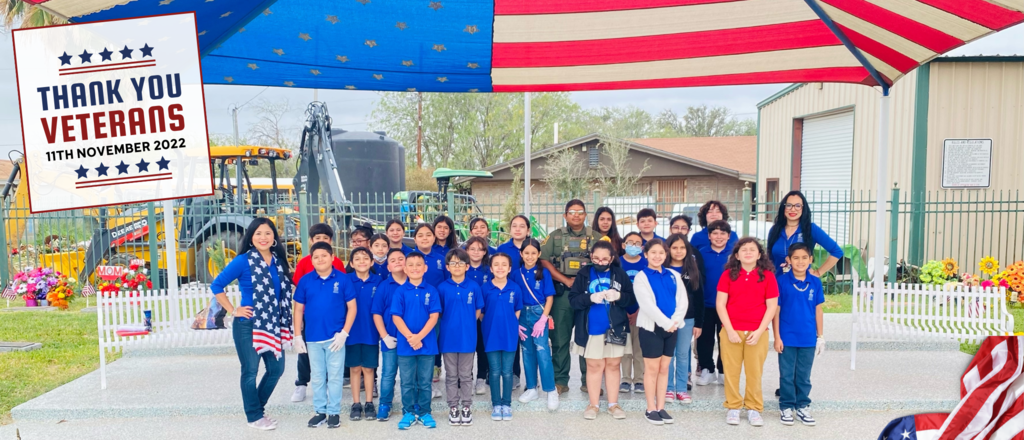 🧾📑Report Card & OPEN HOUSE is today!!! Come join us TODAY between 8:30-11:00 am or 1:00-3:00pm📑🧾
📚📖There will be a Virtual Specialty Schools Recruitment Academy Today Tuesday Nov. 15. Tambien tendremos la academia Virtual en Espanol el Miercoles 16 de Noviembre.🧾📑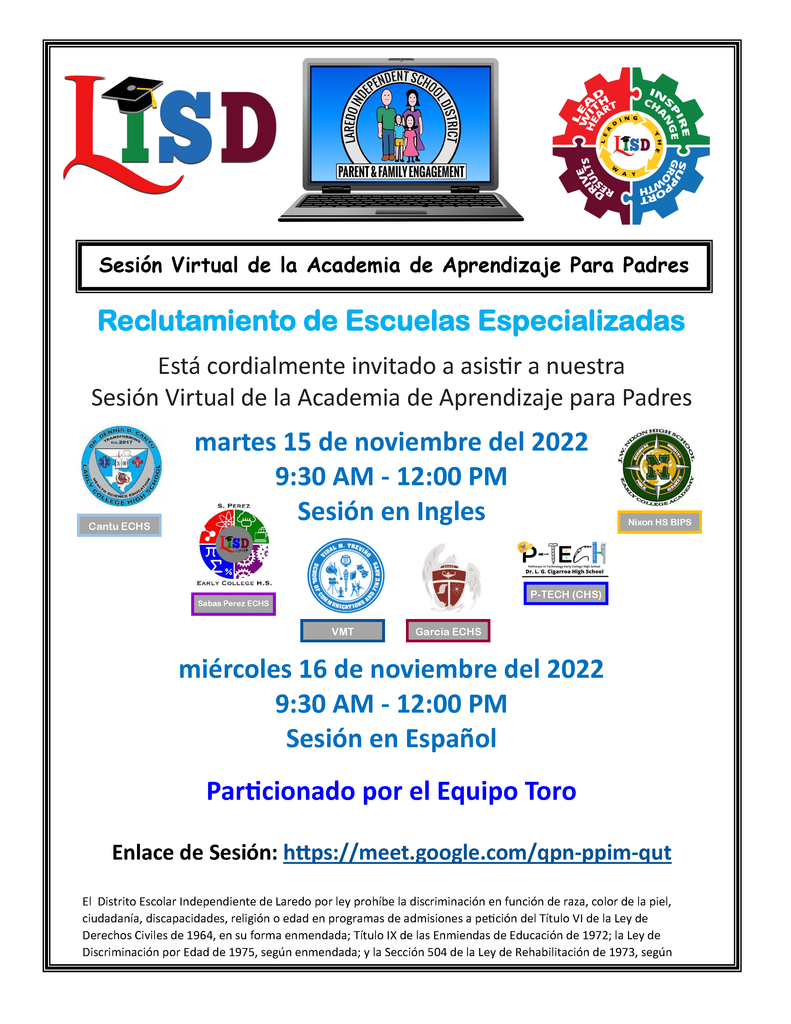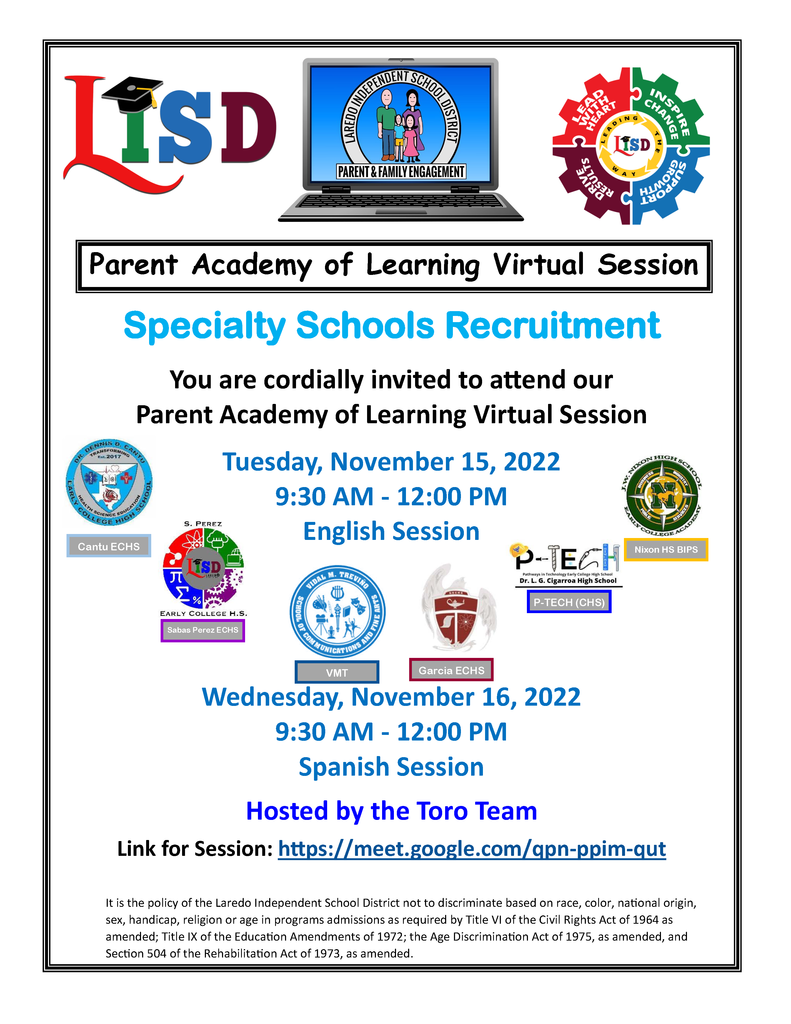 Happy Veteran's Day
🎃🎃🎃Congratulations to our CNP District Pumpkin Decorating Contest Winners! Our Champions took the 2nd Place wins for both the K-2nd and 3rd-5th age groups under the category of Most Funny! Congratulations to our Champions and Sponsors. You rock!!!🎸🎸🎸
The Santa Maria P.E. department will start collections for "Pennies for Tennis". The fund-raising will begin on November 7 – November 30, 2022. We are asking for a donation of 100 pennies from each student. The top student from the whole campus will win a bike. The second top student will win a Razor Scooter. The 1st place class will be getting a pizza party, and the 2nd place class will be getting a donut party provided by Administration. Money collected will be donated to the "Women's City Club". These monies will be used to purchase tennis and glasses for needy children in Laredo.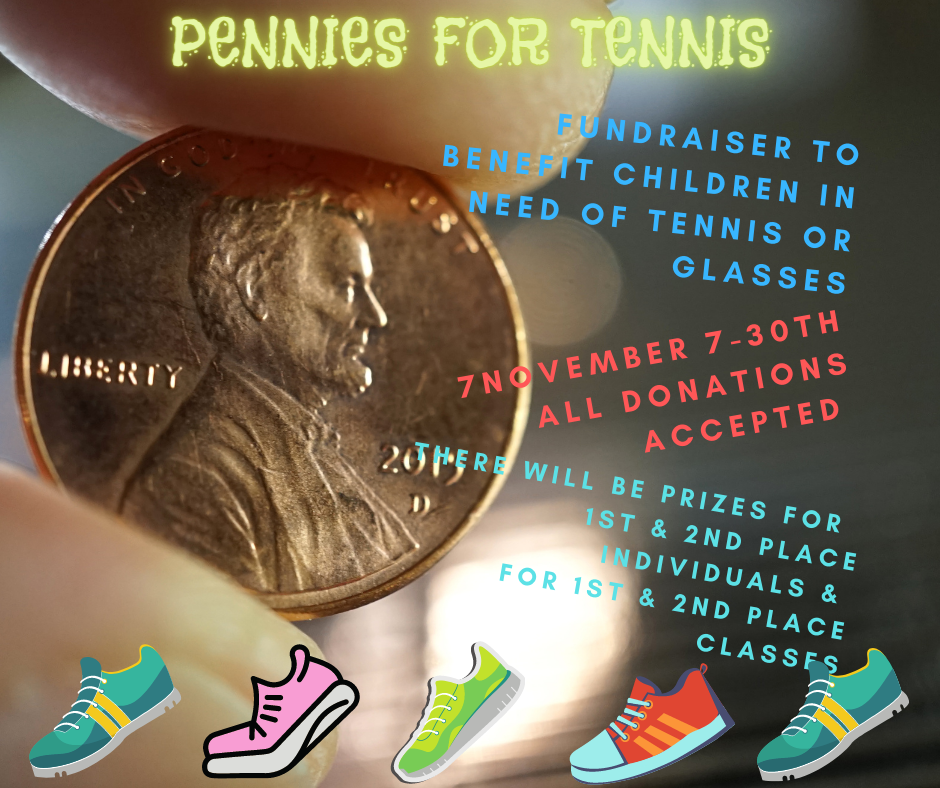 There will be a Parent & Family Education Workshop & Community Resource Fair at the LISD performing Arts Center this Saturday. You are invited! Habra un Taller the Educacion y Feria de Recursos Comunitarios este Sabado. Esta usted invitado(a)!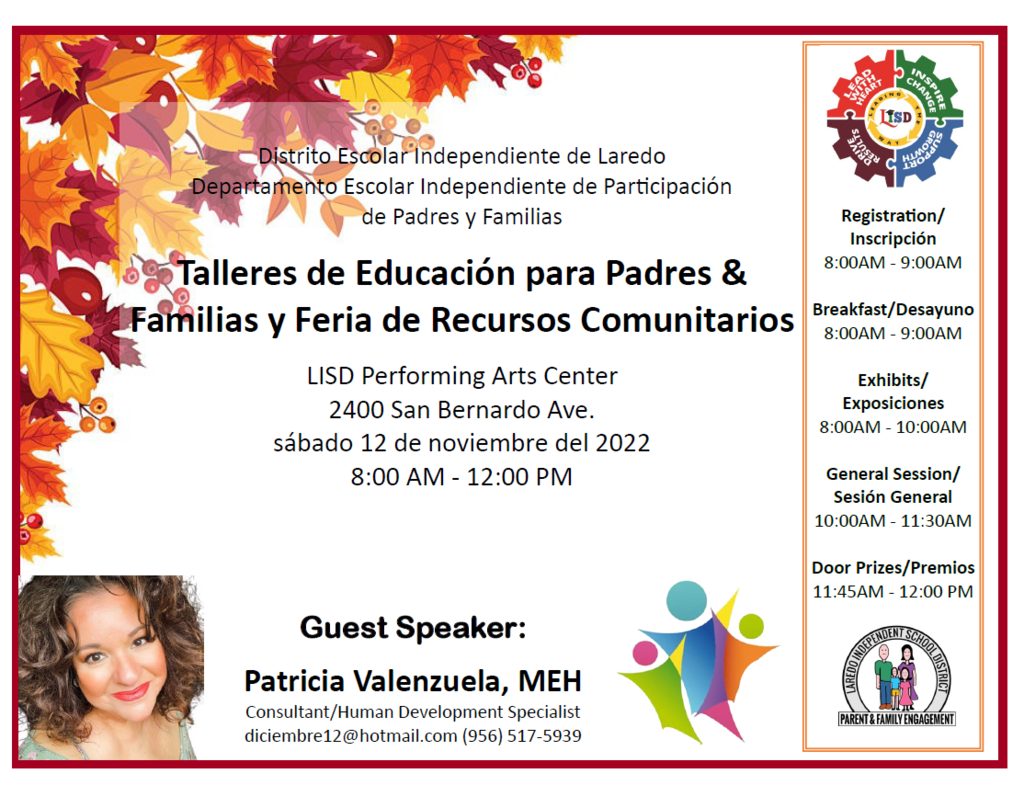 This Tuesday at the Performing Arts Center! LISD's Parent Academy of Learning will be having an Academy of Reading & Writing Strategies. Everyone is invited. Este Martes. Habra una session de Lectura y Escritura en el Performing Arts Center. Estan coordialmente invitados.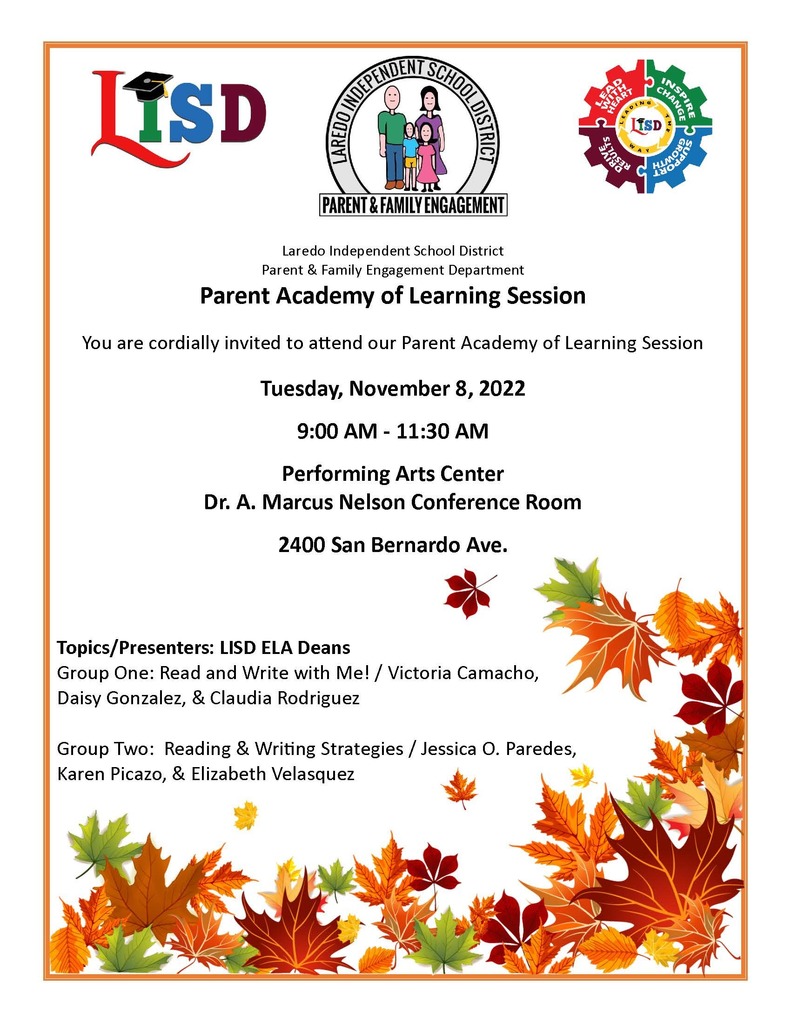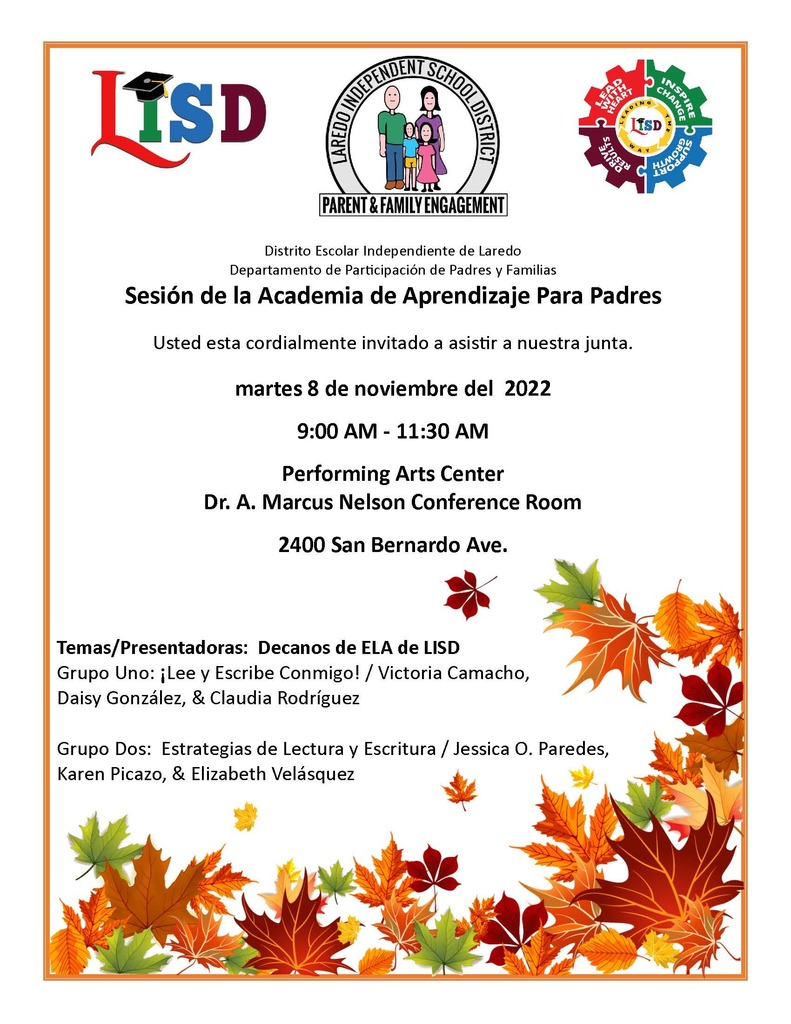 A HUGE Thank you to all Donors! In conjunction with Webb County Sheriff's Office, Santa Maria Elem. participated in the Share-A-Bear Project. Said project benefits young victims of traumatic events due to crime and/or natural disasters. Thank you to everyone who donated!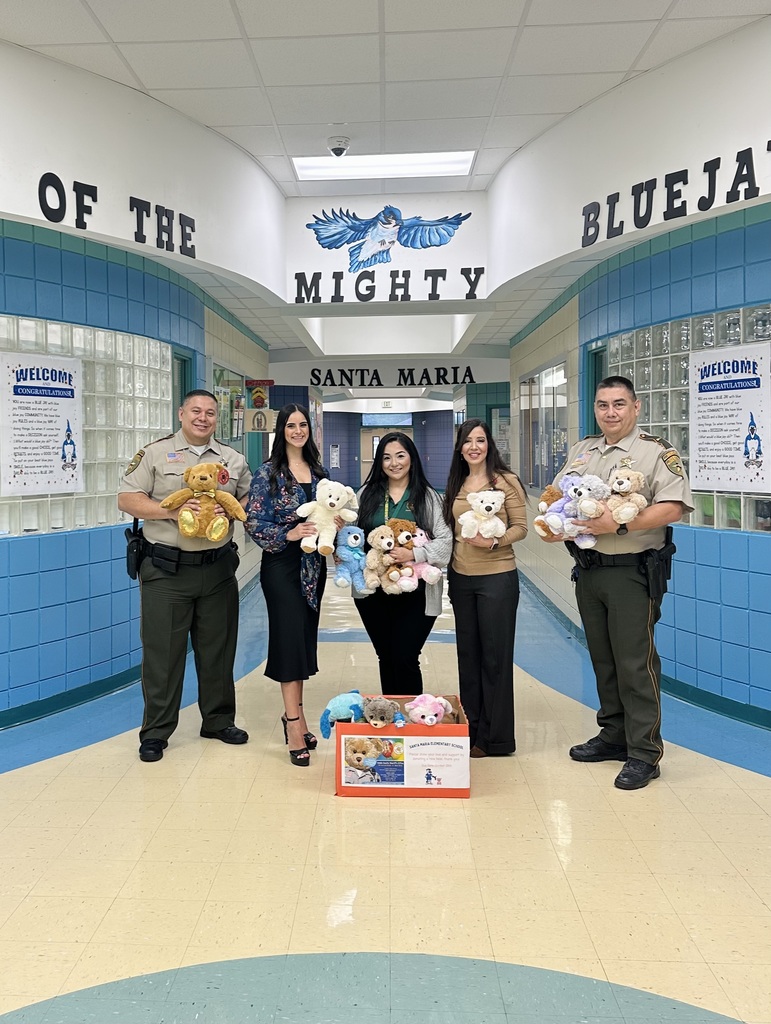 Nixon vs Martin tickets – limited number of tickets available. GoFan Online ticket purchase is recommended to facilitate entrance and guarantee a ticket. Game is scheduled for Saturday November 5, 2022 – kickoff is at 7pm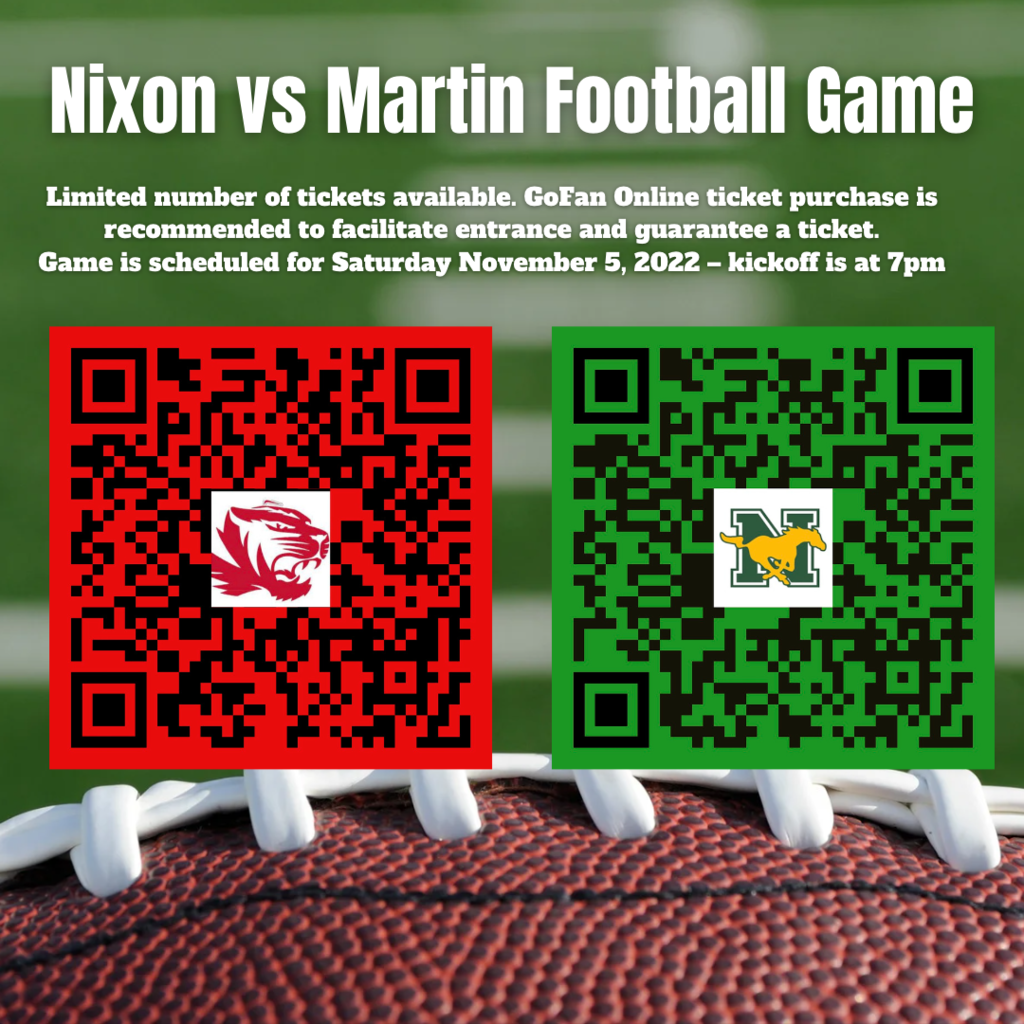 🦇🎃💀We had our Halloween Parade and what an astounding event! All our students participated in a display of creativity & awesome costumes. See for yourself how much fun and laughter our hallways were filled with:
https://bit.ly/3sQtjc0
🦇🎃💀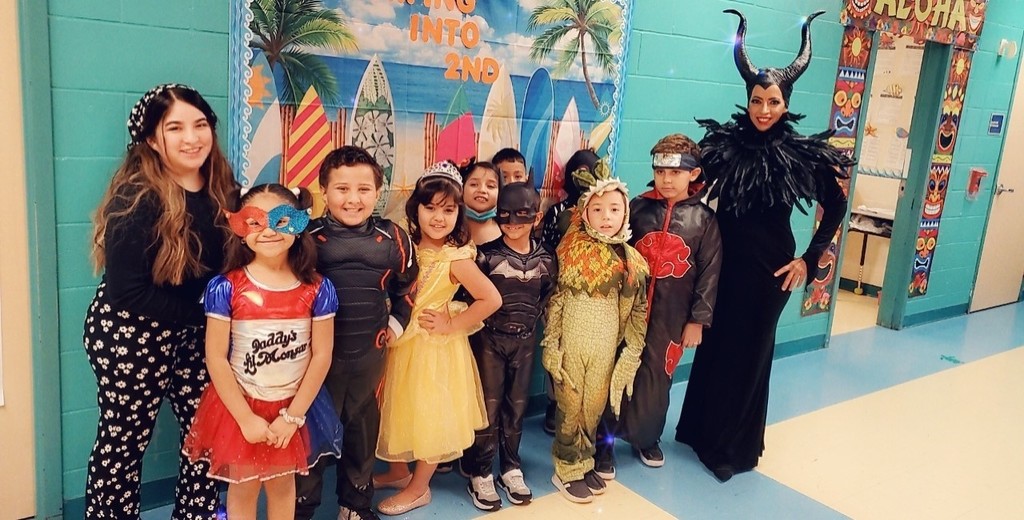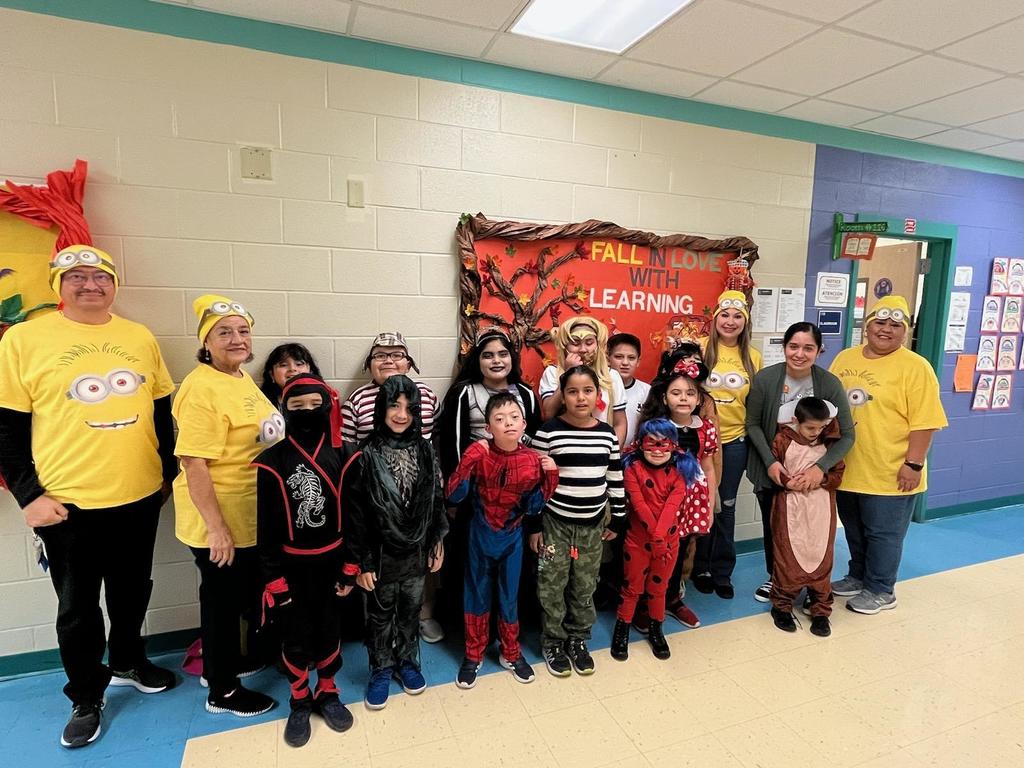 🎃🧹🎃🦇 What an amazing Halloween Fun House! Today our students were delightfully frightened by witches, mummies, clowns, werewolves, vampiresses and fortune tellers. It was dark, it was scary and it was loud! A lot of joyful screams and laughter rocked the walls or this school today! A HUGE thank you to all our Coaches and Staff for making this wonderful experience possible!!! Use this link for more frightening pictures and videos:
https://bit.ly/3WgIZ6b
🎃🧹🎃🦇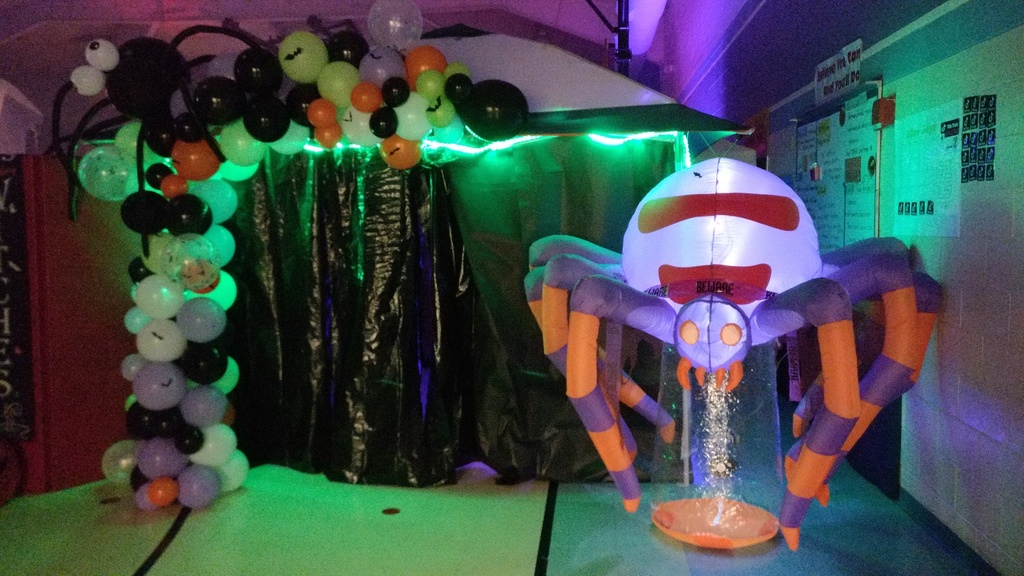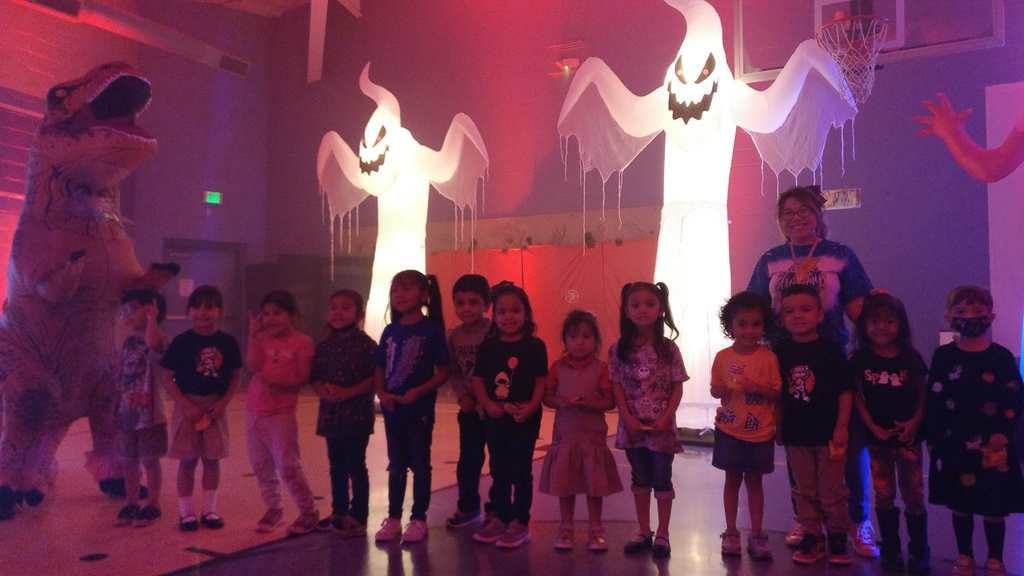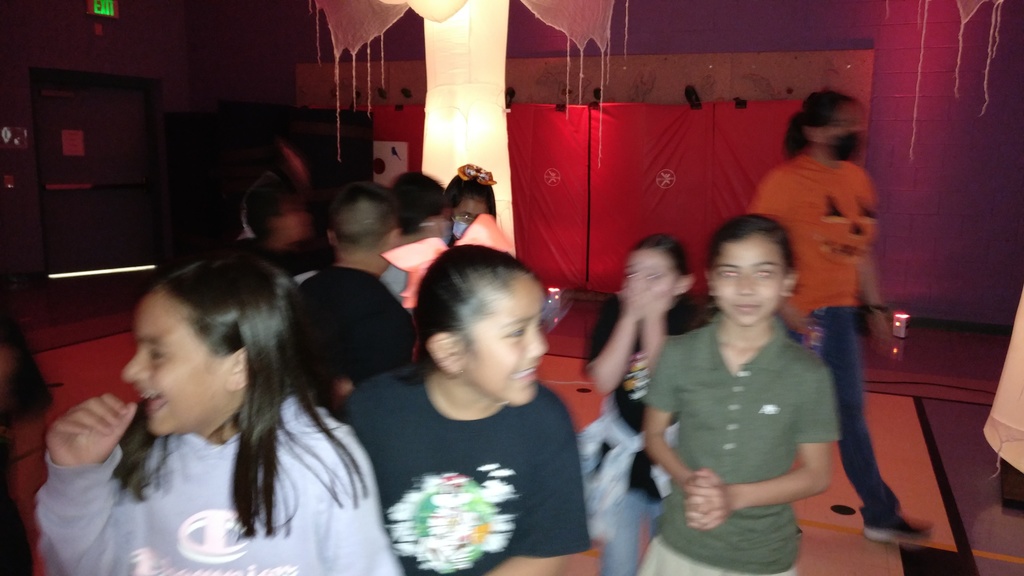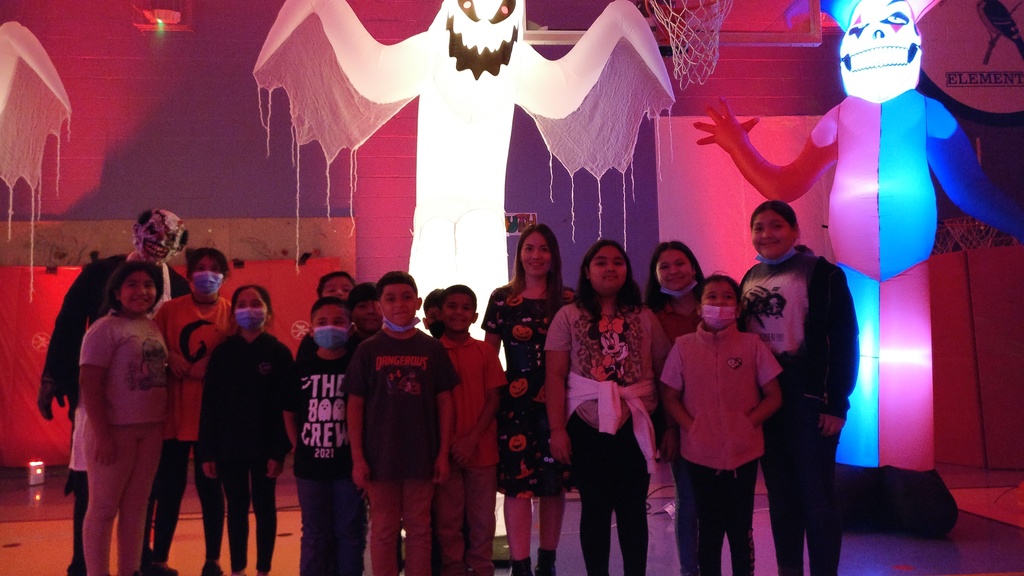 🎃❤🎃Good Luck to our CNP Great Pumpking Decorating District Contestants! You did an amazing job!!!🎃❤🎃
The LISD Child Nutrition Department held the first Elementary Menu Advisory Committee (EMAC) Meeting this week at the Sanchez/Ochoa Elementary School Cafeteria. LISD elementary students from all campuses who are members of the EMAC taste tested and rated several new menu items that will be considered for next year's school menu. Some of the menu items that 138 students sampled included ultra-bean and chorizo burrito, blueberry muffin, breakfast pizza, pop tarts, boneless chicken chunks, nacho chips with cheese sauce, graham cracker snack, flavored popsicles, and much more. During the year the students will assist with evaluating food items, discuss cafeteria dining issues, advocate for their peers, and help plan menus. Earlier this month LISD secondary students participated in the Secondary Menu Advisory Committee (SMAC) Meeting at the Trevino Magnet School cafeteria.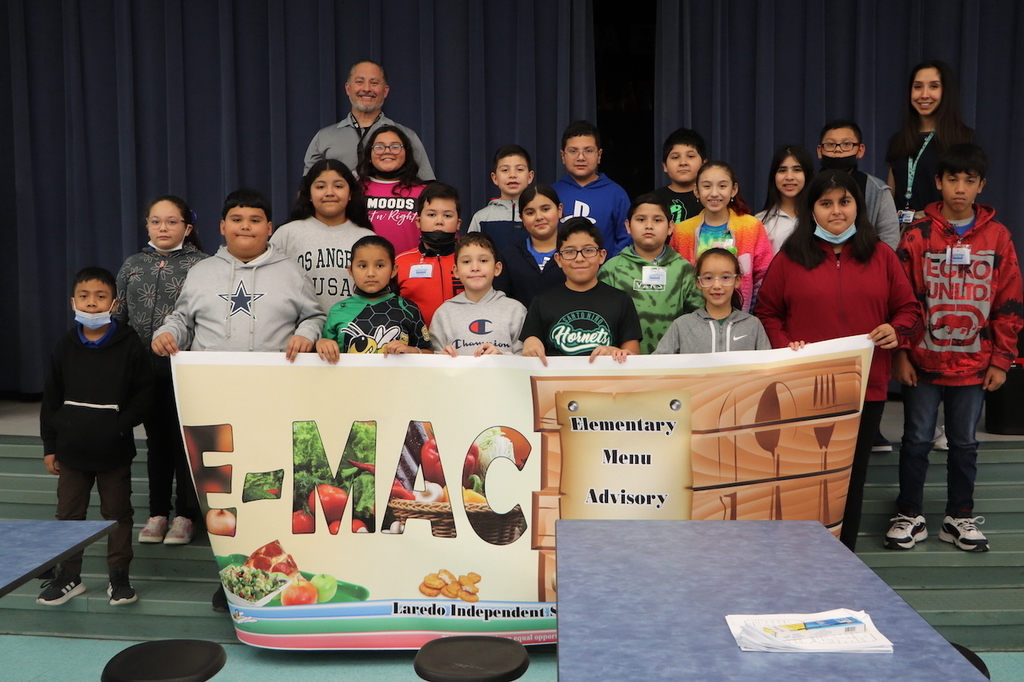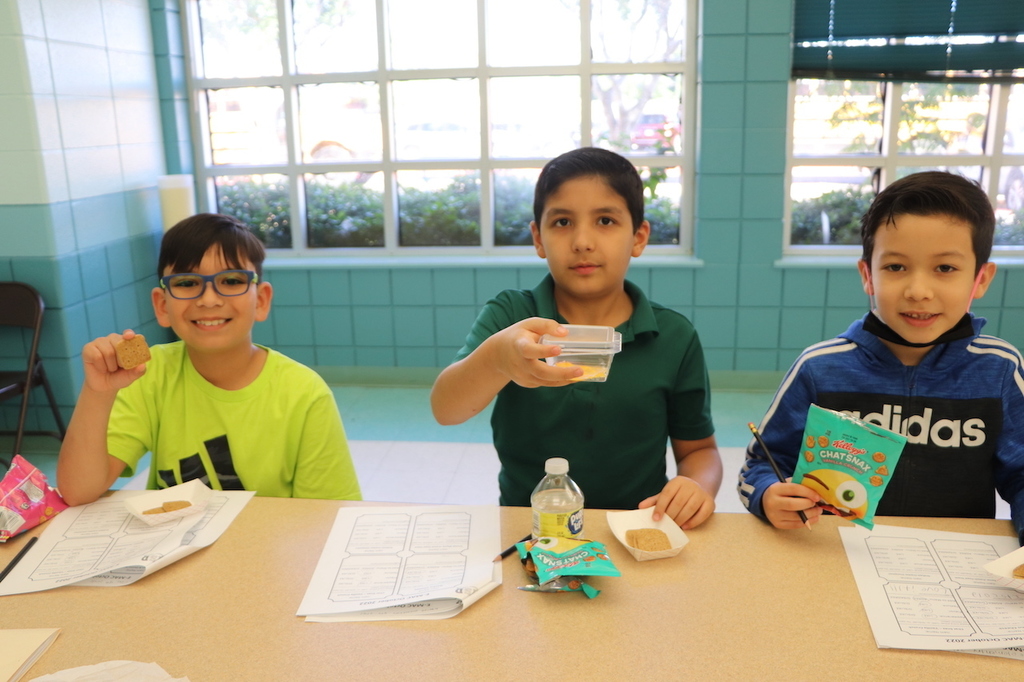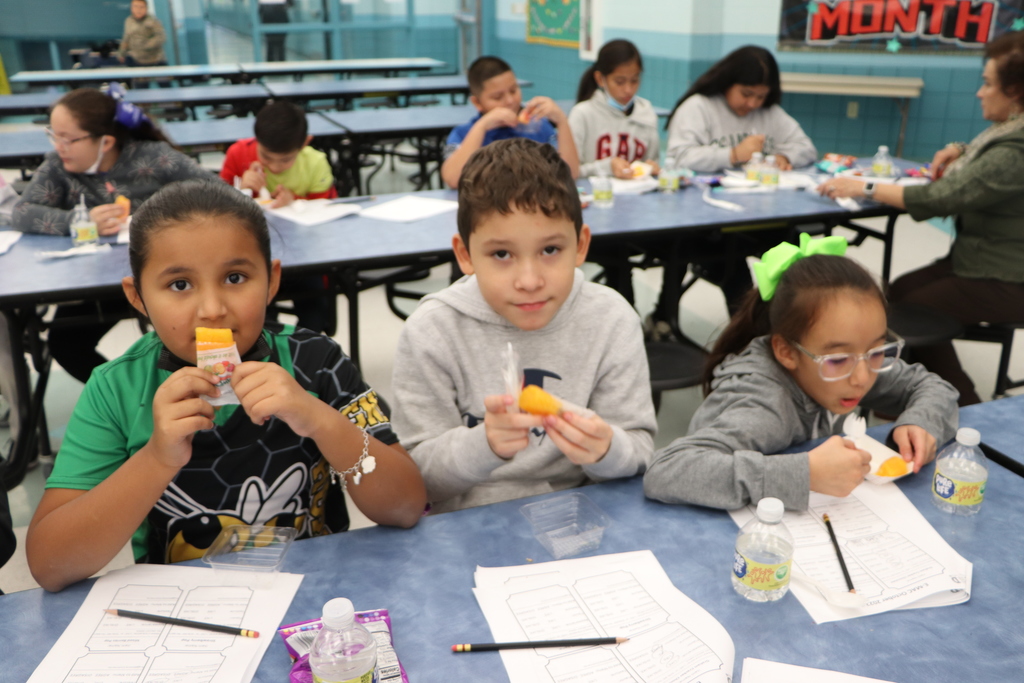 📚📗Our Book Fair is almost over, but you still have a chance TODAY! We'll be open 'till 4 pm!
CNP kickoff at Santa Maria Elementary School for Fresh Fruit and Veggies! The event was a total success! A special Shoutout to all the Faculty and Staff who helped put this event together! Use this link for more pictures:
https://bit.ly/3TRXprt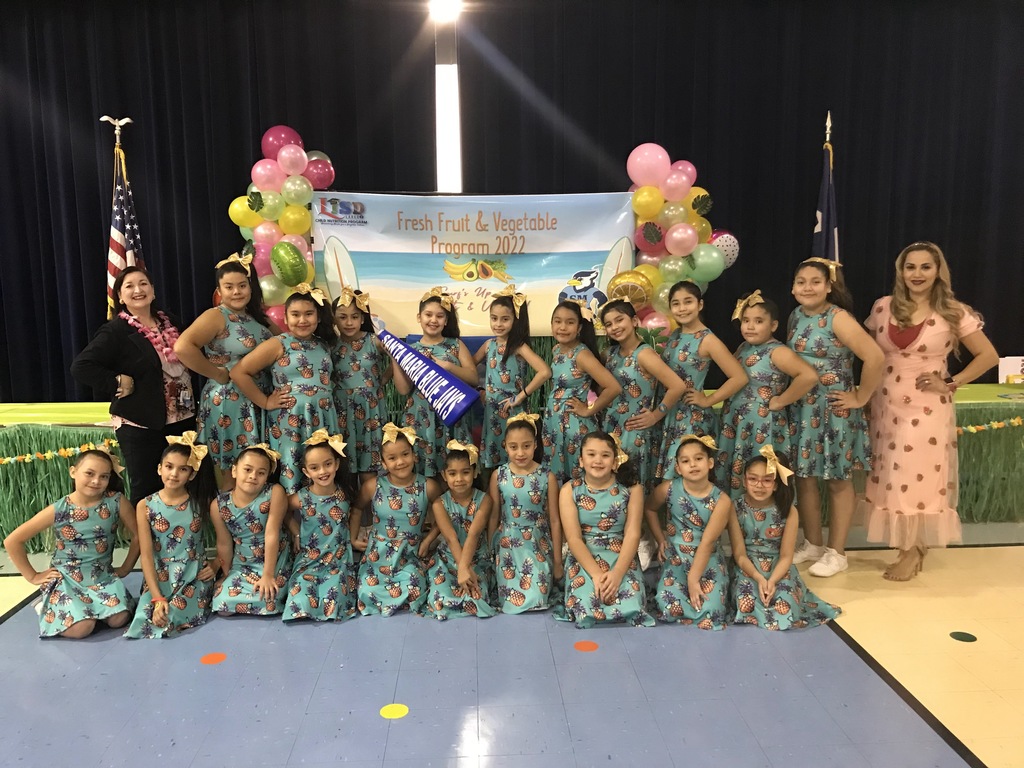 National School Bus Safety Week is an active and evolving public education program and an excellent way for parents, students, teachers, motorists, school bus operators, school administrators, and other interested parties – to join forces and address the importance of school bus safety. Designed to promote school bus safety, school districts throughout the country observe School Bus Safety Week. LAREDO ISD celebrates and are THANKFUL to our School Bus Operation!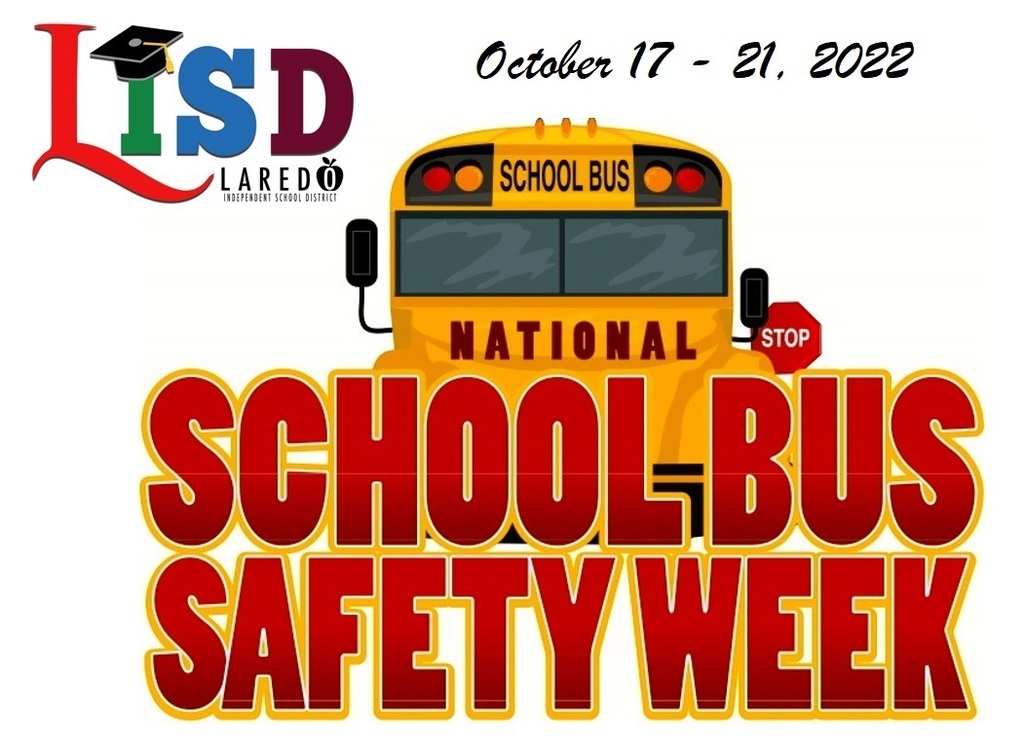 Red Ribbon Week is Next Week. Show your support by wearing the designated colors.
How to deal with Fear and Anxiety at Home. This topic will be covered this Thursday Oct 20th in our Parent Academy of Lerning. Como tratar los miedos y la ansiedad en el hogar. Este tema se cubrira este Jueves 20 de Oct en nuestra Adademia Virtual de Aprendizaje para Padres.